Thursday, January 04, 2007
Don't have anything to do in the office?
Don't know how to fill up your Tenrox?
Wait no more! Your answer is here!!!
Introducing the latest in publishing expertise, GOOFING OFF! The sensational new product that will make your day go by faster than you can say New South Wales Strata And Community Titles Law!
Just send an email to your production scheduler with the product code GOOF, requesting it to be available on a daily basis!
Within minutes, your Tenrox will display your newly obtained GOOFING OFF! product!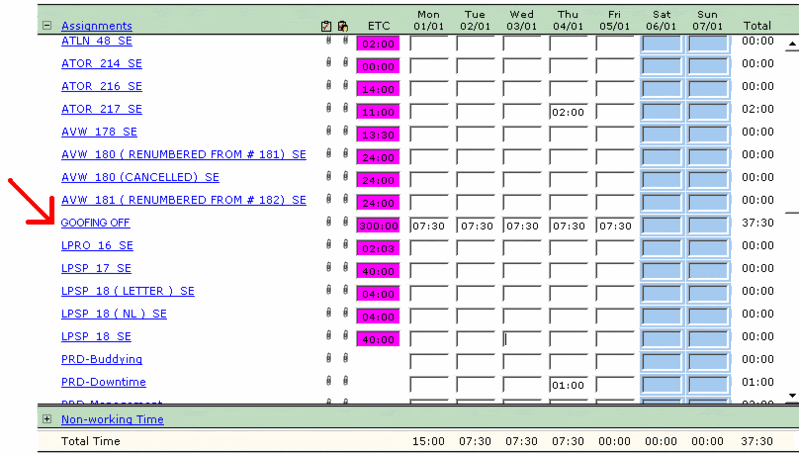 Log away to slothful joy! Keep changing the estimated completion time so that it never runs out!
Give yourself 7.5 hours a day on GOOFING OFF! and see the results!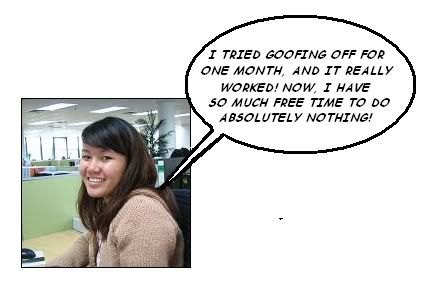 You see! Doing nothing in the office is just one click away!
Get GOOFING OFF! now and spend more of all that hard-earned precious quality time doing this:
* Thanks to Eevon for playing the role of Customer with Testimony. I shall now begin work on her MTG in exchange for her image rights.
Labels: humour